Evenement
Workshop Chair Dance
23 februari 2019
15:30 - 17:00 UUR

23 februari 2019
15:30 - 17:00 UUR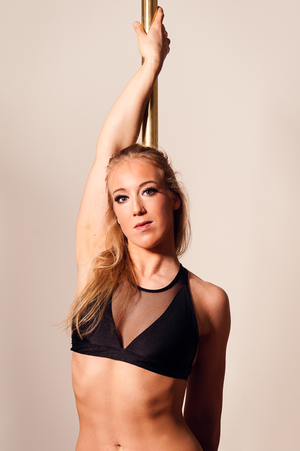 les wordt gegeven door
Ilse Winter
23 februari 2019
15:30 - 17:00 UUR
FULLY BOOKED!!

Dance sexy in a new, fun and challenging way! In this 1,5 hours workshop you will learn cool and creative moves with the chair and with each other. Moves like body rolls, head rolls, shoulder stands will be taught and combined into a nice and sexy choreography. The main part of the workshop you will be dancing in couples.

Make sure to take your heels with you and don't forget to wear leggings!

The pole will not be used in this workshop, so experience in pole dancing is not required.
Instructor: Ilse Winter
Price: € 29,50
Location: PDFA - Oost