Evenement
Workshop Ladies & Gents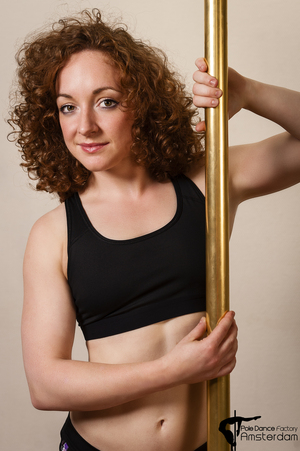 les wordt gegeven door
Anouk Blom
Always wanted to show your boyfriend, brother, sportbuddy, father or other strong man how much strength it takes to pole dance? Here is finally your chance!
In this 1,5 hours workshop a wide range of powermoves will pass by. After a proper warm up you and the man you brought with you will work on basic pole dance techniques, climbs, flags, grips and duomoves. Not only challenging fort he guys, but for you as well!
Pole dance experience is not required for the guy you bring, though for yourself it might be good to be familiair with the basics of pole dancing. All techniques will be clearly explained and demonstrated, so the workshop will be accessible for all strength levels. 


Instructor: Anouk Blom
Price: € 24,50 p.p.
Location: PDFA – Oost