Evenement
Workshop Sensual Seduction
04 februari 2018
14:30 - 16:00 UUR

04 februari 2018
14:30 - 16:00 UUR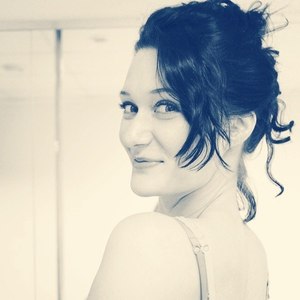 les wordt gegeven door
Anastasiia Iamshchikova
04 februari 2018
14:30 - 16:00 UUR
Would you like to learn how to move feminine, elegant and powerful without using the pole? Than follow the workshop Sensual Seduction! Get in touch with the sensuality  of your own body, learn to seduce and get confident in your movements.

In this 1,5 hours workshop you will learn sensual moves and floorwork without using a pole. Ending the workshop with combining the techniques fluently in a graceful choreography on music.

You don't need to have any pole dance experience to be able to attend this workshop, since during the workshop the pole will not be used. You don't need to wear high heels, but for your own comfort bring kneepads and high socks, so you can move easily on the floor.

Instructor: Anastasiia Iamshchikova
Price: € 24,50
Location: PDFA-Noord

THIS WORKSHOP IS FULLY BOOKED!!