Evenement
Workshop Contemporary Floorwork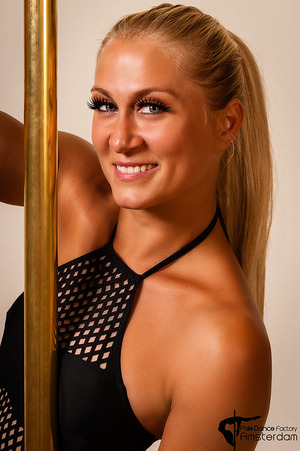 les wordt gegeven door
Maria Kuchowicz
In this 1,5 hours workshop you will learn various techniques of contemporary floorwork. You will learn several short choreographies in which some ground roles and other techniques on the floor will be taught. Learn how to move fluently over the floor. You can use these techniques of course in your new pole routine as well.
Maria has been dancing since she was five years old and is a contemporary dancer by heart. She followed a professional education at the National Ballet Academy in Poland for nine years and continued her studies at the Brucker Private University in Linz, Austria. She is still performing quite often in various contemporay pieces en she started to combine contemporay with pole dance.

The pole will not be used in this workshop, so experience in pole is not reuired.
When: Sunday 29th of October 2017
Time: 14:00 - 15:30
Instructor: Maria Kuchowicz
Price: € 24,50
Location: PDFA-Noord